The Students' Union is a very important body at every university. Its members are the representatives of the student community and have a great deal of power to get seemingly impossible things done. The most important task of the Students' Union is to represent the students in meetings with the authorities and to propose projects that are important for the students.
Wondering whether it's worth it to be a member of the Students' Union? Of course, it is! It is a great opportunity to gain experience in teamwork, and test your mentoring and organisational skills while you are still a student. It is here that you will learn the basics of diplomacy and negotiation, and at the same time, you will get to know the university authorities and many interesting people from different fields of study and interest groups.
If you have interesting ideas, if you like to be active and want to have an impact on the quality of your studies - get involved! Students elect the members of the Students' Union in democratic elections held every year in October.
What do we do?
we defend the rights of students and represent them at meetings with the university authorities and the university's founding body
we participate in meetings of university committees, such as the Executive Council, Senate or Faculty Council, and express the opinion of the student community
we handle need-based grants and rector's scholarships
we organise cultural events at the Faculty and other student events
we cooperate with students' unions at other universities from all over Poland
we apply for changes in regulations concerning students.
The ULS Students' Union Council
Marek Dymitruk – President
Jagoda Piluch – Vice President of the Students' Union Council
Iga Użyńska – Secretary of the Students' Union Council
Students' Union Council:
Contact us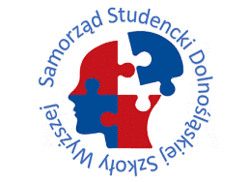 ​